4-week Semaglutide package
By submitting this form you agree to be contacted via phone/text/email. Reply 'STOP' to opt out*
Semaglutide in Rancho Cucamonga: Weight Loss Treatments with Ozempic
Also Available in Hesperia and Redlands, CA
Semaglutide for weight loss is helping so many people finally take control of their eating, lose weight, and improve their overall health. Available under brand names Ozempic, Wegovy, or Rybelsus, Semaglutide is now FDA-approved as a long-term weight management prescription. As a weight loss medicine, Semaglutide lowers your body mass index (BMI decreases cravings and appetite so you don't overeat, and increases your metabolism so your body can finally burn fat properly. In addition, Semaglutide effects make losing weight possible for people who have tried every single diet, exercise, or medication available on the market without any results.
If you are someone who has struggled to lose weight, contact Health First Medical Weight Loss & Skin Care. We are proud to be the leading provider of Semaglutide in Rancho Cucamonga. Offered as Ozempic, we help people living in Rancho Cucamonga, Hesperia, and Redlands, CA, improve their lives by losing weight, improving eating habits, and making better lifestyle choices for an overall improvement in health. Call us now to schedule a consultation and discover how Semaglutide weight loss medication, Ozempic, can help you finally lose weight and feel great!
Schedule a consultation with our weight loss specialist to determine if you are a candidate for Semaglutide weight loss injections.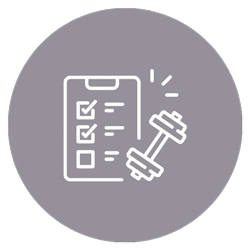 Get a personalized treatment plan with medication. We offer a 4-week package for $600. New clients enjoy $30 off.
Lose Weight! Continue to meet with our medical provider weekly to monitor progress and dosages.
Benefits of Semaglutide for Weight Loss
Long-term chronic weight management
Effective weight loss treatment
Decreases Body Mass Index, BMI
Increases metabolism for better fat burning
Reduces hunger cravings
Suppresses appetite, helps you feel fuller longer
Limits overeating
Improves blood sugar levels
Does not alter your mood
How Semaglutide is Changing Weight Loss
With more than half of the American population obese or overweight, it is no surprise why so many people are happy with the FDA-approval of Semaglutide for weight loss. While several medications, programs, and surgeries are already available within the weight loss industry, Semaglutide is the first long-term medication that provides a comprehensive way to lose weight, manage your weight loss, and improve your health.
Semaglutide medication reduces appetite, increases metabolism, improves your body's fat-burning abilities, and decreases your body weight. Branded and offered as Ozempic, Wegovy, or Rybelsus, Semaglutide mimics the hormone glucagon-like peptide-1 (GLP-1). This hormone within the brain helps regulate food intake to mitigate overeating. Most people on Semaglutide are on a treatment plan that lasts 16 to 20 weeks. Your dose of Semaglutide gradually increases over time as your body becomes used to the medication and as it changes the way your body metabolizes food. In addition, the dosing schedule is to help minimize any chance of gastrointestinal distress, including severe nausea.
Understanding the Different Semaglutide Medications
Semaglutide is offered in different prescriptions. These include the popular brand names Ozempic, Wegovy, and Rybelsus. While each medication is a form of Semaglutide, they are all different.
First, Ozempic had FDA approval for treating diabetes, and now it has FDA approval for weight loss in adults. Next, Wegovy is another form of Semaglutide. This is available as an FDA-approved weight loss treatment. Wegovy uses the same active ingredient as Ozempic. However, Wegovy is only available for chronic weight management and weight loss.
Finally, Rybelsus is the tablet form of Semaglutide. Ozempic and Wegovy are offered as injections given in subcutaneous areas of the body. Rybelsus is a tablet medication that you can take orally.
Health First Medical Weight Loss & Skin Care is proud to offer Semaglutide in the form of weekly Ozempic injections. When you schedule a consultation with us, you can speak more in-depth with our specialists about the different forms of weight loss medication and why we offer the leading brand Ozempic to our clients.
Ozempic (Semaglutide) vs Mounjaro (Trizepatide)
Another popular medication used off-label for weight loss is Mounjaro (Tirzepatide.) This medication has FDA approval for controlling blood sugar levels in diabetes patients. Much like Semaglutide, Mounjaro has been seen in clinical trials to produce promising weight loss effects. However, this medication does not yet have FDA approval for weight loss.
Mounjaro is an incretin mimetic in the same class as Semaglutide, but it has its differences.
It is also a glucose-dependent insulinotropic polypeptide (GIP) receptor AND a glucagon-like peptide-1 (GLP-1) receptor agonist. This prescription medication increases the hormones responsible for making you feel full. In addition, Mounjaro slows down the digestive system so you can go longer between eating.
Semaglutide Before and Afters*
The Semaglutide before and after images show how effective this once-weekly injection reduces body mass. As always, results will be different per person.* However, depending on your prescription type, each image shows the impressive weight loss possible with Ozempic, Wegovy, or Rybelsus. In addition, Semaglutide changes how your body metabolizes food, helping you burn off fat more efficiently.
When you pair this medication with our nutritional support, you can finally take control of your weight and keep it off by adopting healthy lifestyle changes. The results include a reduction in weight, a decrease in overeating, and improvements in healthy habits such as clean eating and committing to exercise.
*results will vary per person based on several factors including your body composition, health, etc.
Semaglutide Weight Loss FAQs
How quickly do you lose weight with Semaglutide?*
It is important to realize you will not immediately lose weight with Semaglutide. Nothing but bariatric surgery can result in immediate weight loss. Instead, you will begin to lose weight at a steady pace. A study in The New England Journal of Medicine found that after four weeks of Semaglutide treatments, patients experience a more than 2% reduction in body weight.
How much weight can I lose with Semaglutide?*
People can lose approximately 4% of weight in 12 weeks by taking a 1-mg dose, and weight loss of approximately 5% for people taking a 2.4-mg dose. As always, individual results will vary per person.*
Experience Weight Loss with Ozempic in Rancho Cucamonga
If you are tired of struggling with your weight, contact Health First Weight Loss & Skin Care specialists for a Semaglutide consultation. Our medical weight loss clinic experts can determine if Ozempic is a good choice for your weight loss journey. After this, we create a treatment plan that helps you achieve optimal weight loss. We also provide the support you need to eat better, exercise, and improve your health in unimaginable ways.
4-week Semaglutide package
By submitting this form you agree to be contacted via phone/text/email. Reply 'STOP' to opt out*
You agree to be contacted by Health First Medical by submitting this form; regarding marketing messages by text, phone, or email. We commit to respecting and protecting your private information. At any time, you are able to unsubscribe from these messages. For more information regarding our Privacy Policy, please review here.
*Before and after images reflect real results from real patients, although individual results may vary. No treatment is promised to provide permanent results. A guarantee is neither provided nor implied. Statements estimating treatment duration and the number of treatments required are based on the typical experience of our patients, however, individual experiences may vary.
*Contraindications to Semaglutide include a personal or family history of medullary thyroid cancer, allergy to Semaglutide, Type 1 Diabetes or history of Diabetic Ketoacidosis, personal or family history of Multiple Endocrine Neoplasia, personal history of Pancreatitis, renal impairment or kidney disease, gallbladder disease, or concurrent use of anti-diabetic medications or insulin.
*$30 OFF Semaglutide applies to new clients only who purchase a 4-week package. Cannot be combined with any other offer.
4-week Semaglutide package
By submitting this form you agree to be contacted via phone/text/email. Reply 'STOP' to opt out*