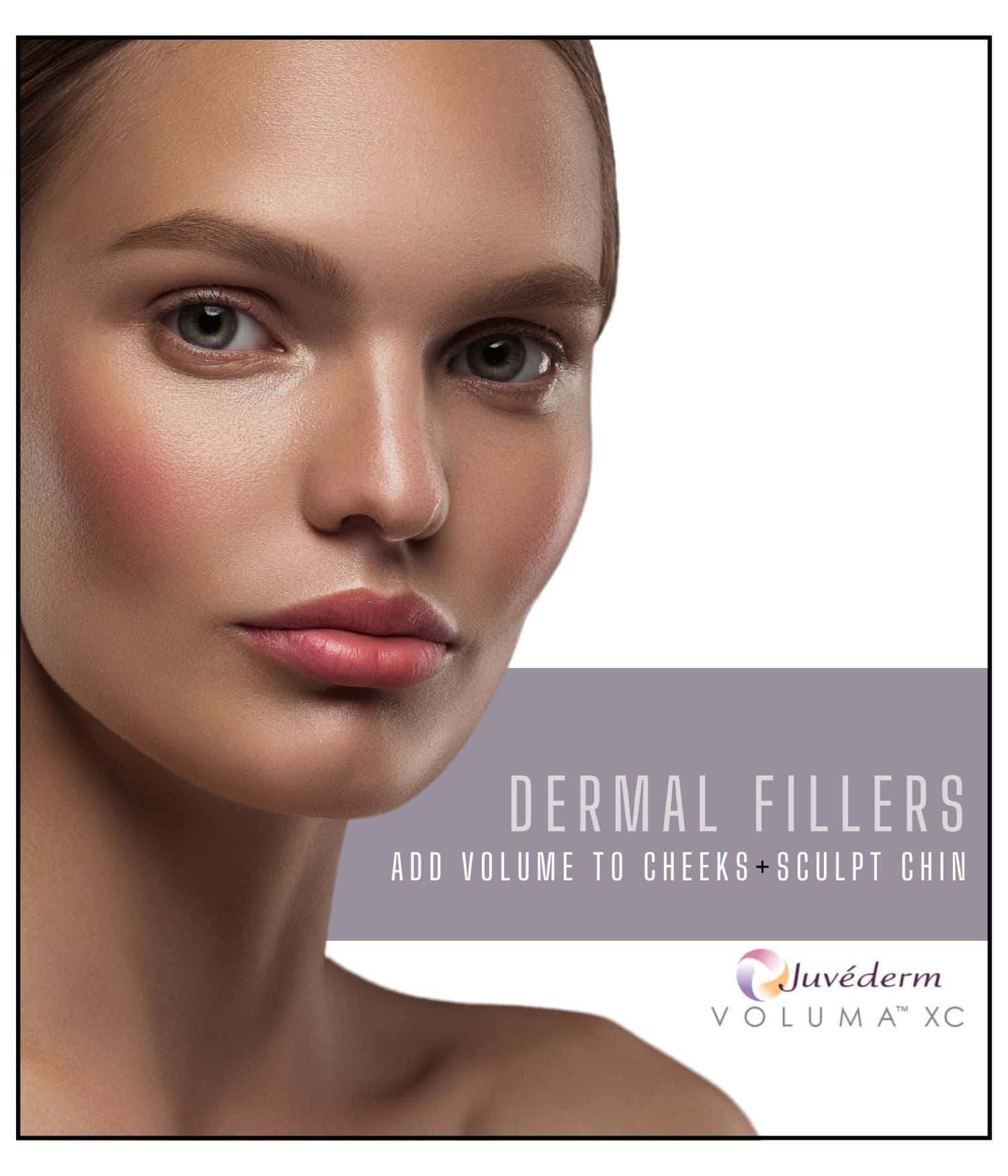 By submitting this form you agree to be contacted via phone/text/email.
Lip Fillers in Rancho Cucamonga, Redlands, and Hesperia, CA
When we are young our skin looks healthy because there is an abundance of hyaluronic acid inside of it. This chemical keeps the skin's elasticity strong and prohibits wrinkles from forming. With the passage of time however skin loses it's ability to remain firm. This is primarily caused by reduced levels of hyaluronic acid within the body. As such skin loses structure and volume, which is when wrinkles, lines, and sagging begin to become noticeable. With the help of sunlight, time adds lines to our faces. The first lines to appear are almost always the "parentheses" on the sides of our smiles though these certainly aren't the last.
As opposed to Botox which is a refined byproduct of the bacterium bacterium Clostridium botulinum, Juvederm is an injectable filler designed to eliminate lines and wrinkles on the face. Juvederm works to replace the hyaluronic acid that human skin loses with age. In doing so wrinkles and lines, especially those on the brow and forehead disappear. The secret to Juvederm is a manufacturing process known as Hylacross technology. This process is what gives the filler it's smooth consistency.
Benefits of Dermal Fillers
Dermal Fillers Before and After*
Dermal Fillers for Lip Augmentations
Dermal fillers have many uses, including lip augmentations. The formula is a smooth, clear gel of Hyaluronic Acid. HA is a naturally occurring substance in the body. It works with elastin and collagen, keeping the skin supple, hydrated, and plump. As we age, like our skin, the lips begin to lose their youthfulness. Dermal fillers provide an easy, non-surgical way to plump, enhance, and restore the lips.
Health First Weight Loss and Skin Care provide Juvéderm fillers for lip augmentations. This collection includes formulations that enhance facial features, like the lips. Our lip Injections consist of Juvéderm® XC Plus. This popular filler adds fullness to lips for a more luscious, perfect pout.
Dermal Fillers for Hollow Under-Eyes
As we age, hollowness can affect the entire under-eye area to the upper cheeks or the small area directly below the eyes, known as the tear trough. In addition, the under-eye area can become hollowed due to several factors such as genetics, volume loss, or even environment and health factors such as excessive sun exposure or unhealthy habits like smoking. Whatever the cause, there is an easy and effective way to reduce the appearance of under-eye hollows and achieve a more restored, rejuvenated, and youthful look to the eyes and face.
Under-eye fillers reverse the noticeable signs of aging due to hollowness. One of the most popular uses for Hyaluronic acid fillers is relieving tired, sunken eyes that age your appearance. If you struggle with sunken, hollow under-eyes, fillers can help reverse the signs of aging and reduce the hollow look.
Fillers are minimally invasive and require little to no downtime. The best part, they achieve immediate results. Patients who commit to under-eye fillers see a visible, instant improvement in tired, sunken under eyes. Health First Medical is proud to now offer under-eye fillers to our patients. You can reduce fine lines and wrinkles, improve facial symmetry, and enhance the lips and cheeks, but they can also reduce deep indentations under the eyes.
Juvederm Volux XC For Jawline Enhancement
Jawline definition has become a sought-after cosmetic treatment in recent years. Men and women want to enhance their facial features without surgery. In response to this demand, Juvederm introduced a new product to their collection: Volux XC.
Juvederm Volux XC is a hyaluronic acid (HA) filler specially designed to improve jawline definition. Unlike other HA fillers, Volux XC is much denser. It's the perfect solution for restoring volume and structure to the lower face. The result is a smooth contour along the jawline. Jowls become less noticeable, so patients enjoy a more sculpted, youthful look.
Seeing And Maintaining Results
Juvederm patients normally begin to see noticeable results just as soon as the swelling that may accompany injections subsides; generally speaking this is two to three weeks post treatment. Once results become visible they are usually dramatic results and patients report looking years younger at this stage of treatment.
Like all anti-aging treatments, Juvederm is a temporary solution, albeit an effective one, to a permanent problem. Most patients that discontinue treatments report that their lines and wrinkles become noticeable again anywhere from 9 to 12 months from their last treatment. Most professionals recommend patients return for follow up injections prior to that time frame so as to preserve their smooth and more youthful appearance.
Patients new to Health First Medical Weight Loss & Skin Care will first meet with our resident physician in order to have their overall health assessed. Once a patient is deemed both healthy and a good candidate for Juvederm, treatments can begin right away. Injections are handled gently and are performed quickly so there is no long wait or delay in their day. Injections are virtually pain free with the vast majority of patients reporting feeling no more than a slight pinch or pressure.
Health First Medical Weight Loss & Skin Care values the health and well being of its clients above all else. It is for this reason that our team is always available for support after receiving injections. Questions and concerns can be addressed and a patients most recent treatment can be inspected if an individual feels it isn't working as it should be. Customer satisfaction is important to us and by offering support after treatment has concluded we believe this helps foster trust and peace of mind in our patients.
Persons concerned with facial lines have several options available to them. Hesperia and Redlands Juvederm is one of the most popular and the most effective at mitigating or removing lines completely. Juvederm works at replacing the hyaluronic acid that has been lost to time. Treatments will smooth away all the wrinkles and folds on your face and leave you looking fantastic.
So how exactly does Juvederm work so well? Manufactures employ something called Hylacross technology which gives it a smooth gel like property. This consistency allows it to do its job for as much as up to one year with just one single treatment.
Many people interested in Juvederm often wonder how treatments are administered. Some believe it to be a gel that's applied directly to the face and others believe it to be medication that is meant to be ingested. In truth, Juvederm is administered via shots directly in facial tissue. Those whom administer Juvederm always use an ultra-fine needle for comfort and make their injections into the areas of the face requiring the most attention.
Why Health First Medical Weight Loss & Skin Care For Dermal Fillers?
Health First Medical Weight Loss & Skin Care has a vested interest in the continued good health and appearance of all its patients. Our entire staff is comprised of individuals whom share a passion for health, helping people, weight loss, and skin care. Our office supports its Hesperia Juvederm patients before, during, and after treatments to ensure that they are healthy and happy. We are constantly striving to exceed the expectations of our patients through great results and exceptional customer service.
At Health First Medical Weight Loss & Skin Care you'll first meet and consult with our in house physician, Dr. Leonard Schulkind, MD in order to determine if Juvederm is right for you. Provided you are in good health and deemed to be a candidate for the treatment, injections can begin right away. Call (760)-948-0980 or sign up online to schedule your complimentary consultation today.
By submitting this form you agree to be contacted via phone/text/email.
Source:
Juvederm Volux XC, published in FDA U.S. Food & Drug Administration, Link
Disclaimer
**Results may vary. We are reputable for complete customer satisfaction for completed treatments. Before and after images reflect real results from real patients, although individual results may vary. No treatment is promised to provide permanent results. A guarantee is neither provided nor implied. Statements estimating treatment duration and the number of treatments required are based on the typical experience of our patients, however individual experiences may vary.
By submitting this form you agree to be contacted via phone/text/email.