SCHEDULE A FREE CONSULTATION
Limited time offer. Deal expires in:
By submitting this form you agree to be contacted via phone/text/email.
COOLSCULPTING ELITE | THE REVOLUTIONARY FAT-FREEZING MACHINE
The creators of CoolSculpting are upgrading the famous body contouring treatment with the new and improved CoolSculpting Elite. This improved fat-freezing machine uses two c-shaped applicators to simultaneously eliminate twice as many fat cells in 9 different treatment areas.
Discover how CoolSculpting Elite improves non-surgical fat reduction, making it faster and more effective than before. Schedule a free consultation with Health First Medical Weight Loss and Skin Care. We are one of the first luxury facilities in the area to offer this new CoolSculpting treatment. Call us at our Hesperia facility at
(760) 437-6049
or our Redlands facility at
(909) 378-9075
.
The Original CoolSculpting Treatment
CoolSculpting, the revolutionary body contouring treatment, hit the industry back in 2010. At the time, it was the only FDA-cleared treatment to reduce fat using the advanced cooling technology known as Cryolipolysis.
The original CoolSculpting machine targets a stubborn bulge with one applicator, isolating a persistent bulge of fat. This applicator subjects the bulge to calibrated cold temperatures that effectively freeze the fat cells underneath without harming overlying skin or tissue.
Afterward, the body's immune system naturally gathers and disposes of the dead cells via the lymphatic system. Once fat cells are gone, they can never re-grow. CoolSculpting provides patients with natural-looking, long-lasting fat reduction results.
CoolSculpting Elite Before and After*
CoolSculpting Elite before and after images show how this new treatment helps patients achieve transformative fat reduction. As with any cosmetic treatment, results may vary.* However, the CoolSculpting Elite before and after pictures show what is possible with this new treatment. Each patient achieves noticeable fat reduction on a higher caliber than those of the original CoolSculpting treatment.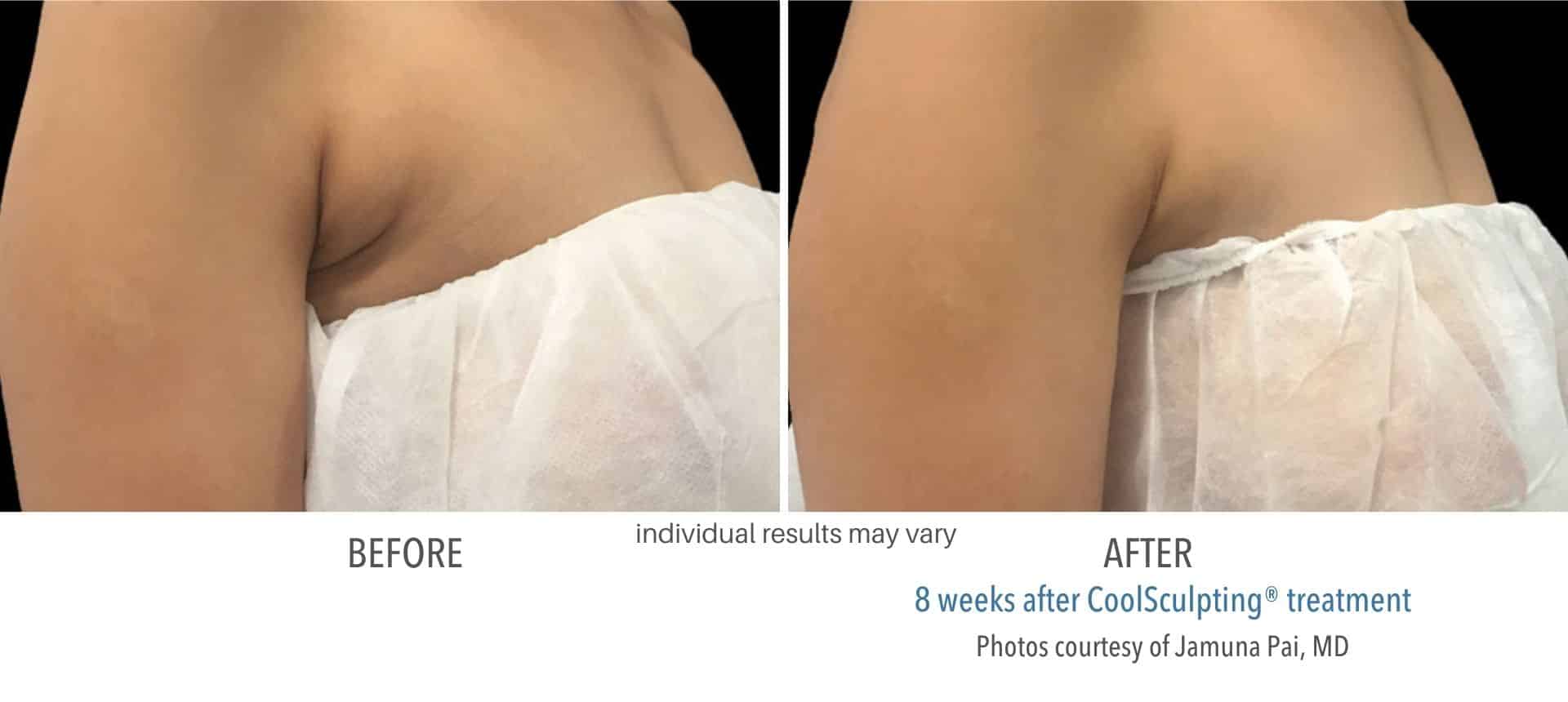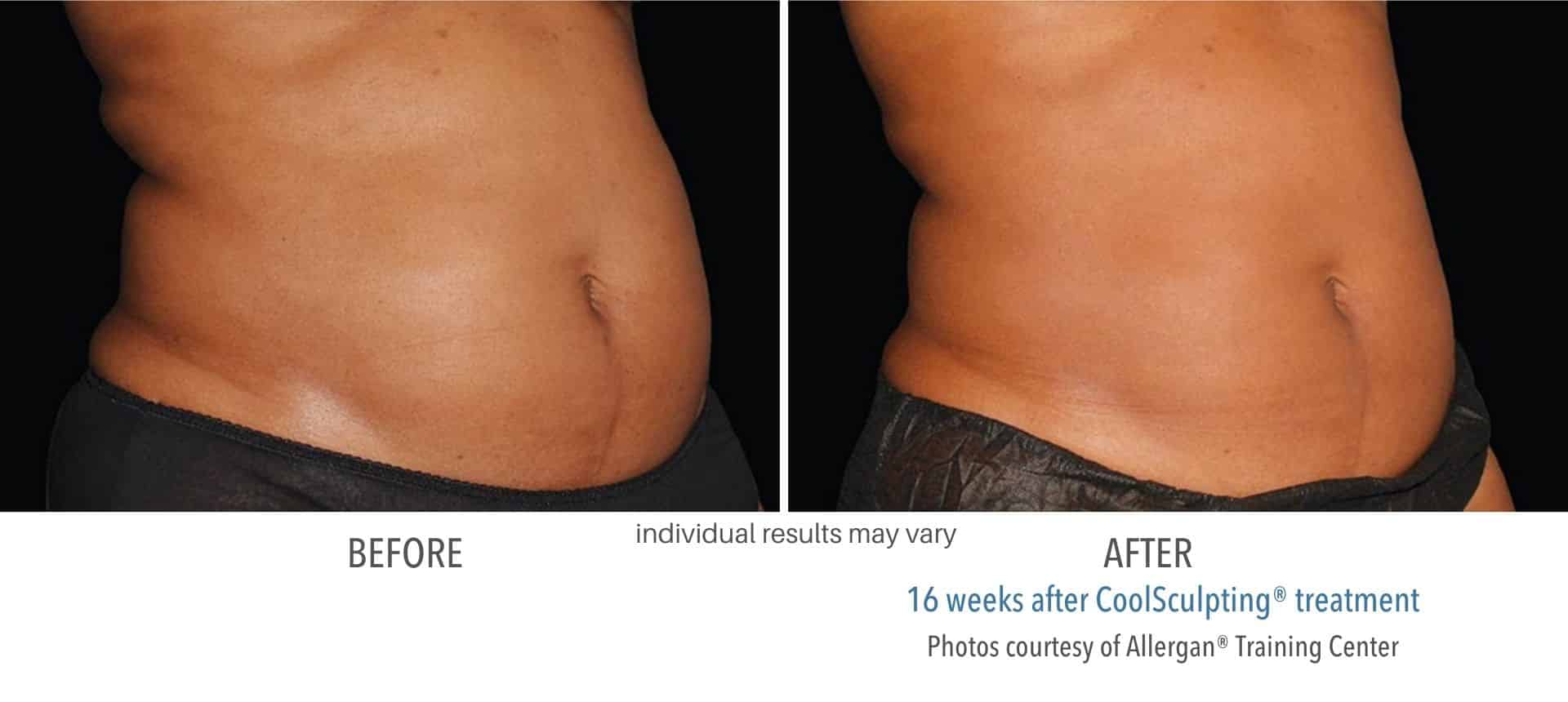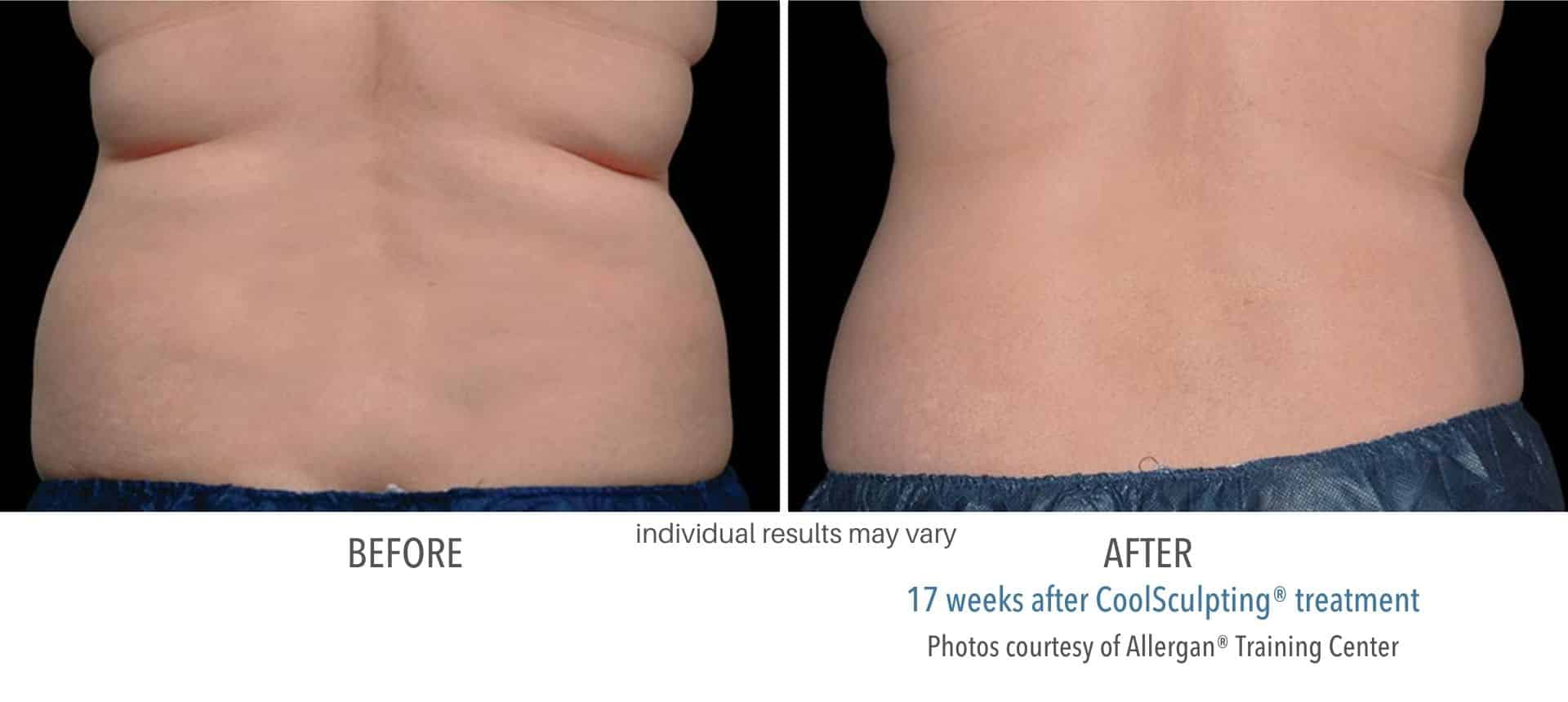 How to Find the Best Provider Near You?
CoolSculpting Elite is a technique-sensitive treatment. The more knowledgeable and skilled the treatment specialists, the more phenomenal the results. Since CoolSculpting Elite is a unique body sculpting treatment, it is essential to research and find the most reputable provider. Health First Medical Weight Loss and Skin Care is one of the leading facilities in the area that offer this body sculpting treatment. We have an entire staff of exceptional specialists who know how to use CoolSculpting Elite to help each patient achieve fat reduction that is unparalleled.
NEW & IMPROVED COOLSCULPTING ELITE
CoolSculpting Elite improves upon the popular fat reduction procedure with re-engineered applicators, larger cooling panels, and the capacity to use two applicators simultaneously.
The nine treatment areas include:
abdomen (a.k.a. "belly fat")
flanks (a.k.a. "love handles")
thighs (inner and outer thigh fat)
upper arms
armpit area (a.k.a. "bra bulge)
below the buttocks (a.k.a "banana roll")
back
chin
jawline area (for neck fat and a double chin.)
The CoolSculpting Elite applicators feature several engineering improvements. The improvements include a new C-shape design. The re-designed applicator helps conform to the natural curves of the patient's physique for a more ergonomic fit.
The new applicator features 18% larger cooling panels. These eliminate more fat cells than the older applicators.
DUAL APPLICATOR CAPABILITY
The most significant difference between CoolSculpting Elite and the original machine is the introduction of dual applicator capability. The original device only targets one area of the body, using one applicator at a time.
In comparison, the new Elite machine comes with two applicators. This permits patients to treat two areas during one treatment. Dual applicators double the results in half the time.
Finding the Best CoolSculpting Elite Provider
Health First Medical Weight Loss and Skin Care provides optimal CoolSculpting services tailored to fit each patient's needs. When patients first visit our facility for inquiry about treatments, they will meet with one of our personable and knowledgeable staff members. We will devise and discuss the fully customized treatment plan created specifically with their body in mind during the visit.
How Many Treatments Will I Need?
While many patients report seeing a difference in their appearance after just one treatment, multiple treatments dramatically reduce fat and improve results. Our resident physician will discuss treatment plans and options in great detail with each patient.
Are CoolSculpting Elite results permanent?
Fat freezing continues for several weeks following treatments. Frozen fat cells that rupture and crystallize take time to be processed out of the body. Many patients appreciate the gradual change, although some wish results were more immediate. The majority of patients typically see CoolSculpting results within 8 – 12 weeks, and some see results in as little as 4 weeks. Individual experiences will vary.* Fat eliminated through cryolipolysis is gone for good and cannot return. This means that CoolSculpting offers unparalleled, long-term fat reduction.
Will CoolSculpting Elite help me lose weight?
CoolSculpting is FDA-cleared to reduce fat in major areas of the body, including the abdomen, flanks, arms, legs, and more. Fat freezing will help you get long-lasting fat cell reduction. However, CoolSculpting is not intended for use as a weight loss or obesity treatment. Fat reduction and weight loss are fundamentally different, though the visible results are similar.
The number of fat cells in our bodies is fixed. When you gain weight, fat cells will expand. When you lose weight, fat cells will shrink. The number of fat cells does not change with weight loss and gain. With CoolSculpting treatments, fat cells are actually eliminated and removed naturally from the body.
CoolSculpting is a safe, FDA-cleared treatment. It is non-invasive, with minimal discomfort and downtime. The risk of adverse events is low.
After the fat-freezing treatment, the immune system takes over, collecting and disposing of destroyed fat cells. This immune response may cause redness, bruising, tenderness, and swelling in the treatment area. These side effects are typically mild. They dissipate on their own within a week or two after the procedure.
Does CoolSculpting Elite hurt?
The revolutionary CoolSculpting treatment is a non-invasive body contouring treatment. Therefore, it is more comfortable than any surgical procedure- like liposuction. CoolSculpting has a high tolerance rate, and many patients experience little to no discomfort. Some minimal, temporary side effects you may experience in a cooling session are; pulling, tugging, and feeling cold at the treatment site. These effects dissipate quickly on their own. For the duration of the treatment, you can multitask, relax, or even take a nap. Expert technicians at Health First Medical are dedicated to providing exceptional patient care and optimal CoolSculpting results.
Is CoolSculpting Elite right for me?
Sadly, CoolSculpting Elite will not be a good fit for everyone. An ideal CoolSculpting Elite candidate is a healthy adult experiencing stubborn bulges they cannot reduce with diet or exercise. Only ideal candidates can expect to experience optimal fat freezing results. If you question your candidacy, it is best to speak with a licensed CoolSculpting provider. Learn if CoolSculpting Elite is right for you by speaking to a fat-freezing specialist at Health First Medical, located in Hesperia and Redlands, CA. During a complimentary consultation with Health First Medical, a specialist will evaluate your body and let you know what CoolSculpting can do for you. You will also be able to ask questions, learn more about cryolipolysis, and get pricing information.
Why Choose Health First Medical
Health First Medical Weight Loss and Skin Care is the only certified CoolSculpting practice in High Desert. Our leading practitioner, Dr. Leonard Schulkind, has over 24 years of experience. We are dedicated to helping you look and feel better than ever, and we have an extensive menu of medical aesthetics and weight loss services in order to help you reach your goal. Book with us today to start your fat-freezing journey.
If you want to learn more about CoolSculpting and how it can dramatically alter your physique, contact Health First Medical Weight Loss and Skin Care. Call our Hesperia office at
(760) 437-6049
or our Redlands office at
(909) 378-9075
to schedule your free consultation.
SCHEDULE A FREE CONSULTATION
Limited time offer. Deal expires in:
By submitting this form you agree to be contacted via phone/text/email.
Disclaimer
**CoolSculpting® is FDA-cleared to treat visible fat bulges in 9 areas of the body. Some common side effects include temporary numbness, discomfort, and swelling.
*Promotions: We offer CoolSculpting promotions (save 50% off 8 treatments or more) limited time only. Terms and Conditions Apply.
SCHEDULE A FREE CONSULTATION
Limited time offer. Deal expires in:
By submitting this form you agree to be contacted via phone/text/email.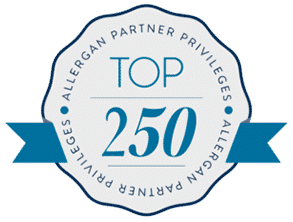 Health First Medical Weight Loss & Skin Care has made it for the 2nd year in a row to Allergans Top 250 in the nation!
COOLSCULPTING ELITE CERTIFIED PROVIDER