SCHEDULE A FREE CONSULTATION
Limited time offer. Deal expires in:
By submitting this form you agree to be contacted via phone/text/email.
CoolSculpting Elite
The New and Improved Fat-Freezing Machine
The creators of CoolSculpting are upgrading the famous body contouring treatment with the new and improved CoolSculpting Elite. This improved fat-freezing machine uses two c-shaped applicators to simultaneously eliminate twice as many fat cells in 9 different treatment areas.
Discover how CoolSculpting Elite improves non-surgical fat reduction, making it faster and more effective than before. Schedule a free consultation with Health First Medical Weight Loss and Skin Care. We are one of the first luxury facilities in the area to offer this new CoolSculpting treatment. Call us at our Hesperia facility at 760-948-0980 or our Redlands facility at 909-335-0980.
The Original CoolSculpting Treatment
CoolSculpting, the revolutionary body contouring treatment, hit the industry back in 2010. At the time, it was the only FDA-cleared treatment to reduce fat using the advanced cooling technology known as Cryolipolysis.
The original CoolSculpting machine targets a stubborn bulge with one applicator, isolating a persistent bulge of fat. This applicator subjects the bulge to calibrated cold temperatures that effectively freeze the fat cells underneath without harming overlying skin or tissue.
Afterward, the body's immune system naturally gathers and disposes of the dead cells via the lymphatic system. Once fat cells are gone, they can never re-grow. CoolSculpting provides patients with natural-looking, long-lasting fat reduction results.
CoolSculpting Elite Before and After*
CoolSculpting Elite before and after images show how this new treatment helps patients achieve transformative fat reduction. As with any cosmetic treatment, results may vary.* However, the CoolSculpting Elite before and after pictures show what is possible with this new treatment. Each patient achieves noticeable fat reduction on a higher caliber than those of the original CoolSculpting treatment.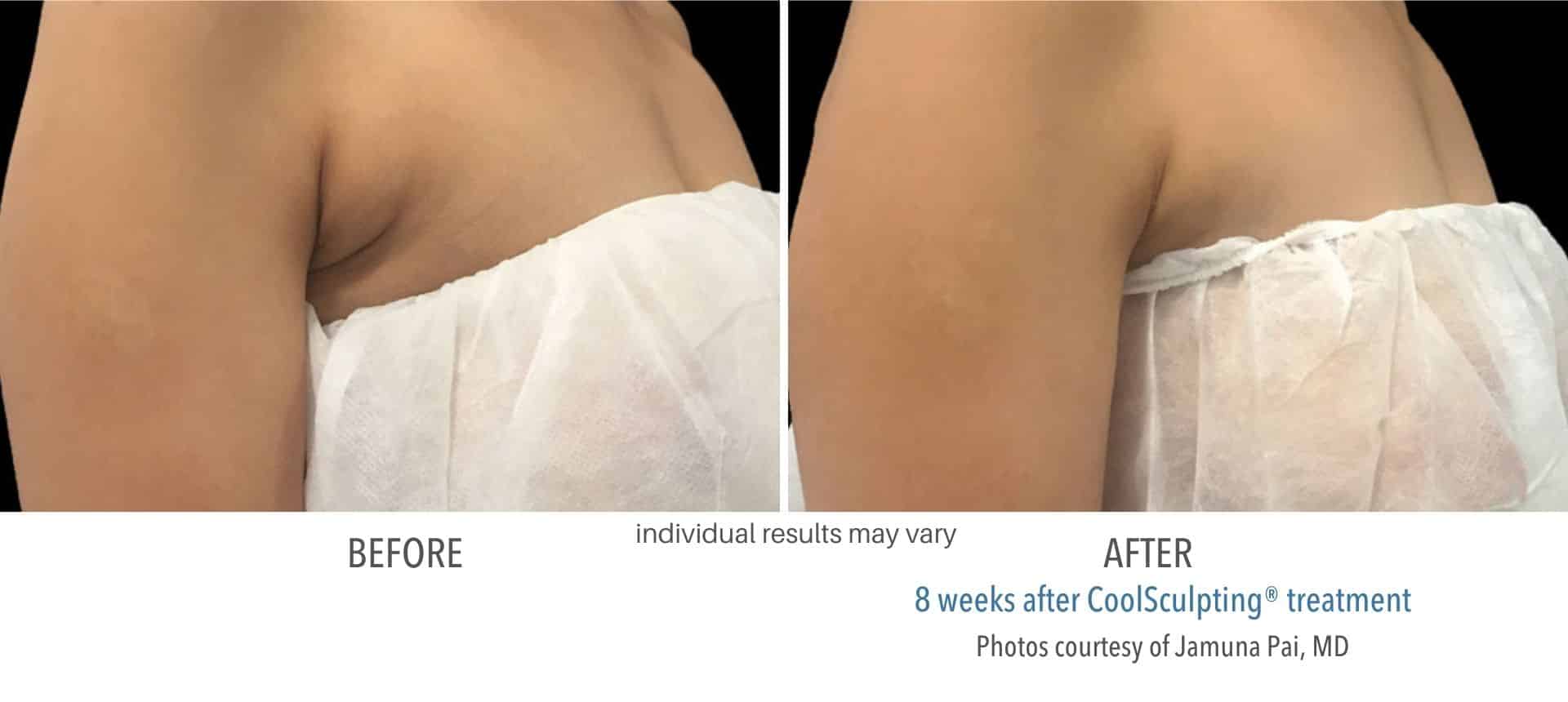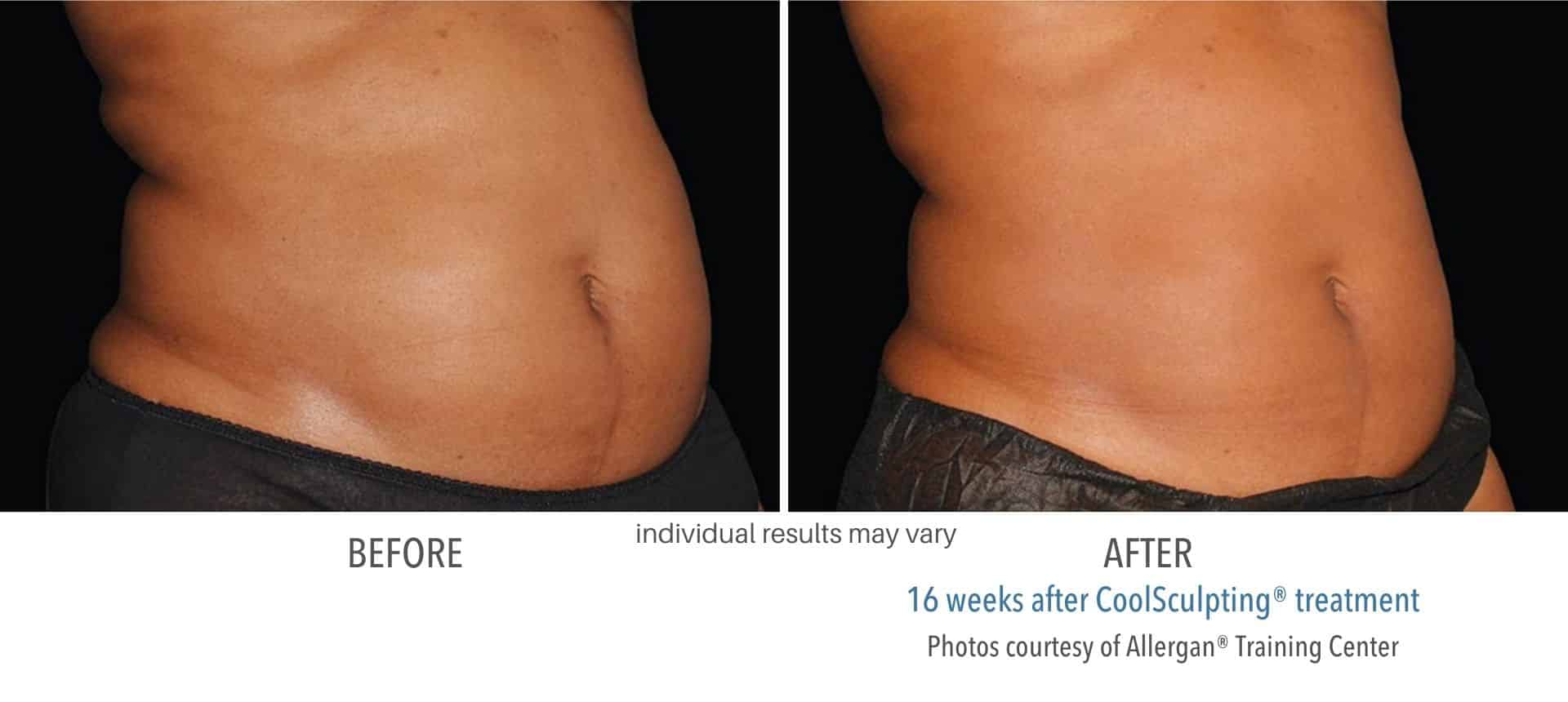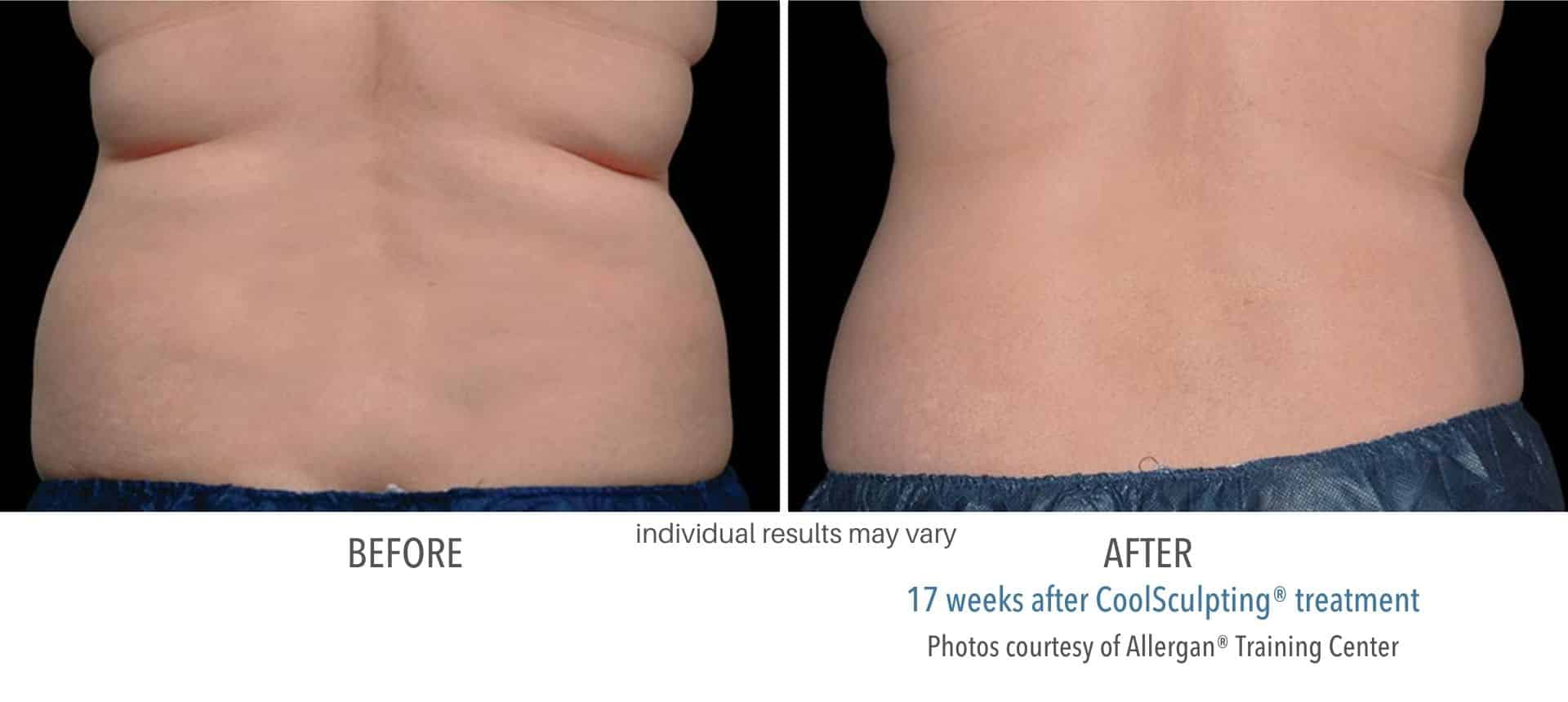 How to Find the Best Provider Near You?
CoolSculpting Elite, much like CoolSculpting, is a technique-sensitive treatment. The more knowledgeable and skilled the treatment specialists, the more phenomenal the results. Since CoolSculpting Elite is a new treatment, it is essential to research and find the most reputable provider. Health First Medical Weight Loss and Skin Care is one of the first facilities to offer this new treatment. We have an entire staff of exceptional specialists who knows how to use CoolSculpting Elite's new machines, helping each patient achieve fat reduction that is unparalleled.
New & Improved CoolSculpting Elite
CoolSculpting Elite improves upon the popular fat reduction procedure with re-engineered applicators, larger cooling panels, and the capacity to use two applicators simultaneously.
The revamped machine is outfitted with 7 new applicators. Each applicator is unique in shape and size. These applicators redefine the fat-freezing treatment as the only FDA-cleared treatment to reduce fat non-invasively in nine different treatment areas on the body.
The nine treatment areas include:
abdomen (a.k.a. "belly fat")
flanks (a.k.a. "love handles")
thighs (inner and outer thigh fat)
upper arms
armpit area (a.k.a. "bra bulge)
below the buttocks (a.k.a "banana roll")
back
chin
jawline area (for neck fat and a double chin.)
The CoolSculpting Elite applicators feature several engineering improvements. The improvements include a new C-shape design. The re-designed applicator helps conform to the natural curves of the patient's physique for a more ergonomic fit.
The new applicator features 18% larger cooling panels. These eliminate more fat cells than the older applicators.
Dual Applicator Capability
The most significant difference between CoolSculpting Elite and the original machine is the introduction of dual applicator capability. The original device only targets one area of the body, using one applicator at a time.
In comparison, the new Elite machine comes with two applicators. This permits patients to treat two areas during one treatment. Dual applicators double the results in half the time.
Finding the Best CoolSculpting Elite Provider
Health First Medical Weight Loss and Skin Care provides optimal CoolSculpting services tailored to fit each patient's needs. When patients first visit our facility for inquiry about treatments, they will meet with one of our personable and knowledgeable staff members. We will devise and discuss the fully customized treatment plan created specifically with their body in mind during the visit.
How Many Treatments Will I Need?
While many patients report seeing a difference in their appearance after just one treatment, multiple treatments dramatically reduce fat and improve results. Our resident physician will discuss treatment plans and options in great detail with each patient.
CoolSculpting is a safe, FDA-cleared treatment. It is non-invasive, with minimal discomfort and downtime. The risk of adverse events is low.
After the fat-freezing treatment, the immune system takes over, collecting and disposing of destroyed fat cells. This immune response may cause redness, bruising, tenderness, and swelling in the treatment area. These side effects are typically mild. They dissipate on their own within a week or two after the procedure.
CoolSculpting Elite Near Me
If you want to learn more about CoolSculpting Elite and how it can dramatically alter your physique, contact Health First Medical Weight Loss and Skin Care. Call our Hesperia office at 760-948-0980 or our Redlands office at 909-335-0980 to schedule your free consultation.
SCHEDULE A FREE CONSULTATION
Limited time offer. Deal expires in:
By submitting this form you agree to be contacted via phone/text/email.
*Promotions: We offer CoolSculpting Elite promotions (up to 50% off  ) limited time only. Terms and Conditions Apply. 
SCHEDULE A FREE CONSULTATION
Limited time offer. Deal expires in:
By submitting this form you agree to be contacted via phone/text/email.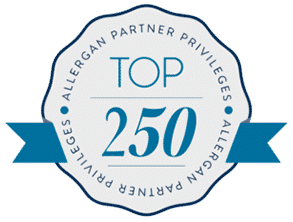 Health First Medical Weight Loss & Skin Care has made it for the 2nd year in a row to Allergans Top 250 in the nation!
CoolSculpting Elite
Certified Provider