Limited time offer. Deal expires in:
By submitting this form you agree to be contacted via phone/text/email.
CoolSculpting ELITE
in Hesperia and Redlands, CA
The CoolSculpting procedure eliminates stubborn fat safely and effectively, without surgery or downtime. This fat reduction treatment is the only FDA-cleared procedure to use controlled cooling to safely target and eliminate diet- and exercise-resistant fat. CoolSculpting results are proven, noticeable, and lasting, so you'll look and feel great from every angle.
Health First Medical Weight Loss is proud to feature CoolSculpting body contouring treatments with the new CoolSculpting Elite system. CoolSculpting Elite features the same revolutionary fat-freezing technology as before but with an updated design meant to enhance your body sculpting experience. CoolSculpting Elite's new dual applicator system now allows for the treatment of two areas simultaneously, cutting the number of appointments needed in half.
The dual curve series applicators have also been redesigned with a C-cup form that contours more effectively around the body. This allows for 18% more cooling area coverage and improved suction.
Freeze away fat? It comes down to science. Fat cells freeze at higher temperatures than surrounding tissues. CoolSculpting technology safely delivers precisely controlled cooling to gently and effectively target the fat cells underneath the skin. The treated fat cells are crystallized (frozen), and then die. Over time, your body naturally processes the fat and eliminates these dead cells, leaving a more sculpted you.
You can reshape your body! We will develop a customized CoolSculpting treatment plan that addresses your problem areas. Additional sessions may further enhance your results. Your individualized treatment plan will be tailored to your body, your goals, and your budget.
It's easy to sit back, relax and say goodbye to stubborn fat. After we select the area(s) to be treated, the device is positioned on your body and controlled cooling is applied. During your procedure, you may choose to read, check email, or even take a nap. The CoolSculpting fat freezing procedure is completely non-surgical, so you can typically return to work and normal activities immediately. You will like what you see. In the weeks and months following your procedure, your body naturally processes the fat and eliminates these dead cells. Once the treated fat cells are gone, they're gone for good
Benefits of Coolsculpting
#1 noninvasive fat reduction option in US
Noticeable results within 8 to 12 weeks
Reduce fat by 25% after one treatment 1
Clinically proven fat loss
Zero downtime and recovery
Target diet and exercise-resistant fat
Coolsculpting Before and After*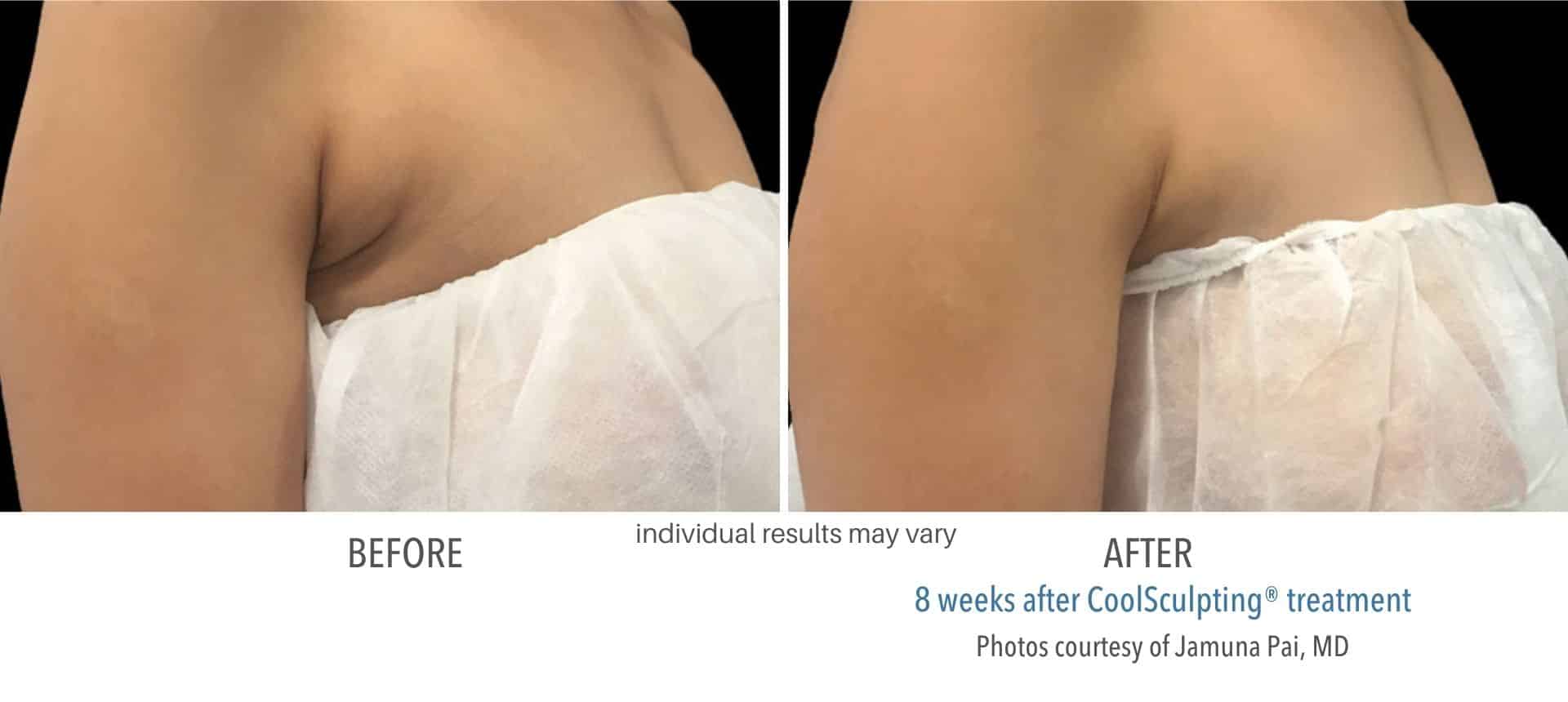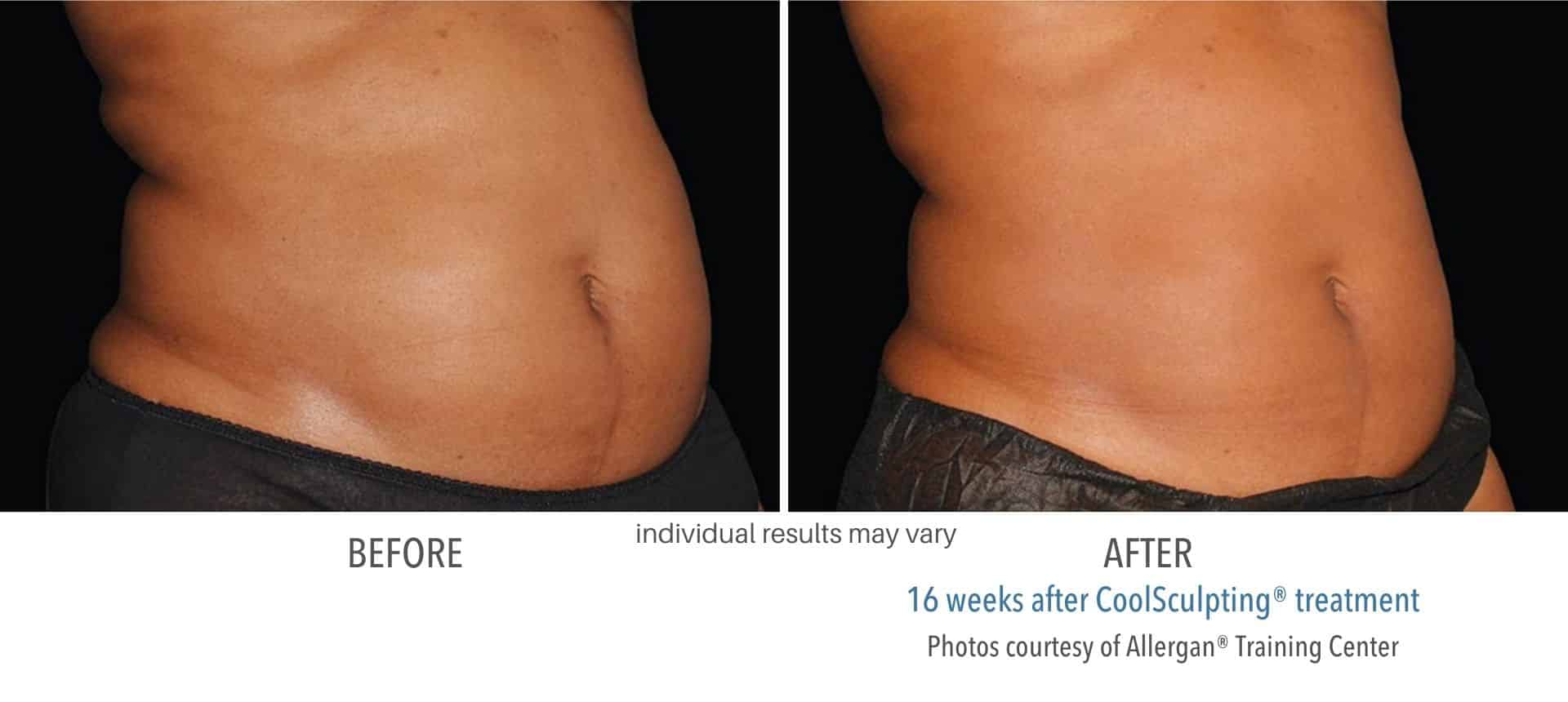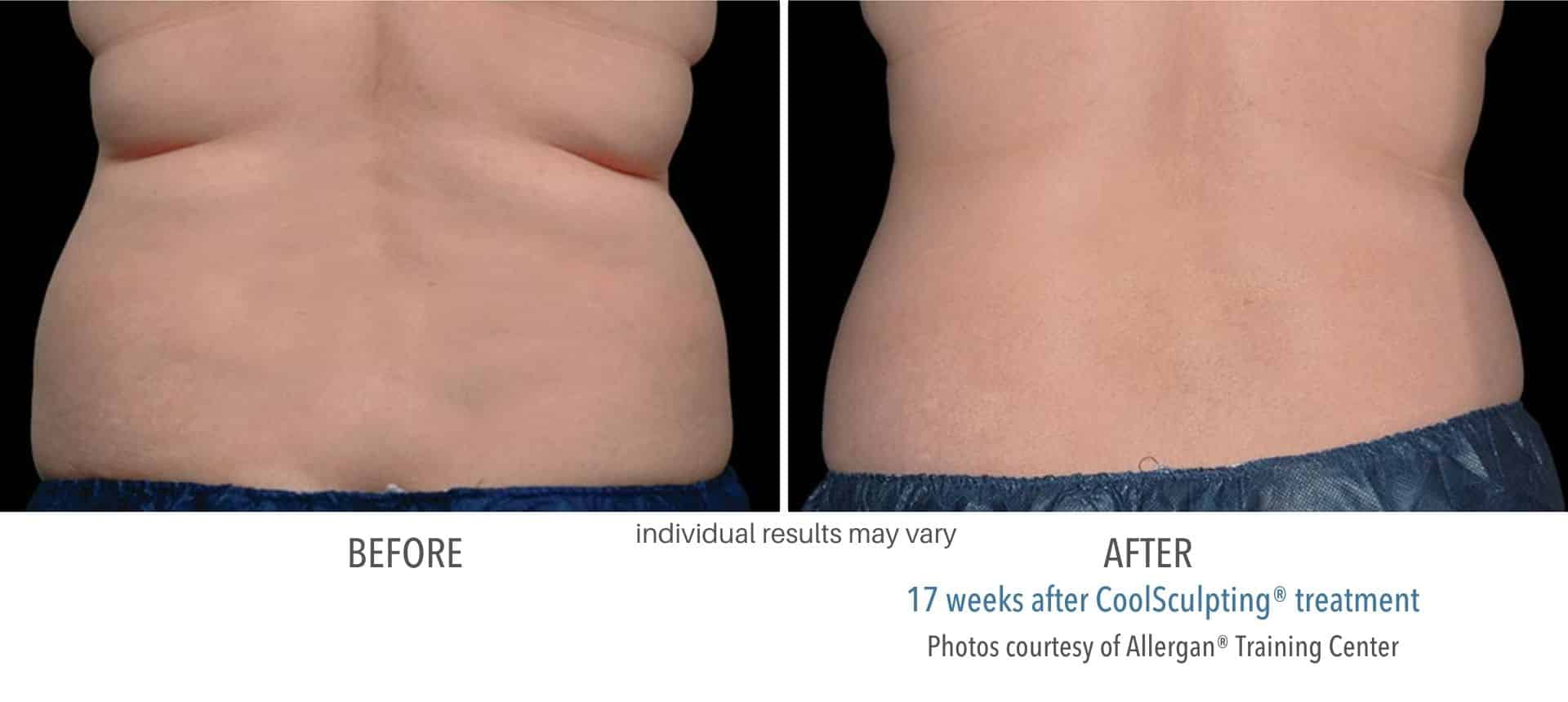 Cool Sculpting exposes unwanted bulges to precisely controlled cooling. This process is known as Cryolipolysis. ("Cryo" = cold + "lipo" = fat cells + "lysis" = cell death and removal.)
The controlled cooling freezes underlying fat cells, causing them to rupture and become permanently unable to store fat. The skin and surrounding tissue are protected during the procedure.
The lymphatic system collects the destroyed fat cells and excretes them from the body as waste. Once eliminated, fat cells cannot grow back nor be replaced. This leads to long-lasting results.
Coolsculpting freezes away recalcitrant fat without pain nor extreme temperatures. Being that fat cells freeze at higher temperature than other living tissues, Coolsculpting machines precisely target areas of the body and apply a cool laser that impacts only fat cells in the area. The process is gentle, safe, with patients having felt little to nothing during treatments. Once fat cells have been frozen by a Coolsculpting machine they are crystallized and then begin to die. As fat cells die the body naturally eliminates them by absorption and elimination. The end result is a more sculpted and healthier looking body.
The CoolSculpting procedure is designed for people who want to eliminate fat bulges in specific areas. The CoolSculpting procedure is not a weight loss solution (unlike weight loss surgery, such as gastric bypass). People who choose CoolSculpting often want a non-surgical alternative to liposuction. Good candidates for the CoolSculpting procedure have noticeable fat bulges in certain areas.
The frozen fat cells become crystallized, then die. The dead fat cells then are naturally processed and eliminated by your body. Some patients wonder if the results are permanent. CoolSculpting results are long term because those fat cells, and that fat bulge, are gone for good.
You may start seeing changes in your body as quickly as 3 weeks after your treatment. The most dramatic results are usually visible after 2 months. Several months after your treatment, your body will still continue to flush out fat cells.
After your CoolSculpting treatment, no special supplements are required. You won't need to change any of your lifestyle habits because it's not a diet and exercise program. Many people do feel more motivated to take good care of themselves after a CoolSculpting treatment. They look better, they feel better, and they want to keep their reshaped body healthy.
What To Expect From Coolsculpting
During your consultation, we'll discuss the areas where you want to reduce fat. Together, we'll create a treatment plan to addresses your concerns.
As soon as treatments begin a cooling device will be placed over your trouble areas and go to work on crystallizing fat cells. Many patients report noticing results as early as a few weeks following their first treatment though the greatest results are often seen between the 1 and 3 month mark as it takes time for the body to break down crystallized fat cells. Along with proper exercise and diet, Coolsculpting patients will find new confidence in their bodies as well as additional motivation that will drive them forward and help them remain living a healthy lifestyle.
YOUR CUSTOMIZED TREATMENT PLAN
We will work with you on a CoolSculpting treatment plan that's tailored to your body and your goals.
During your visit, a cooling device is placed on the treatment area. You can return to normal activities immediately.
You may start to see results in a few weeks, with best results seen after 1 to 3 months.
At Health First Medical Weight Loss & Skin Care our Coolsculpting services are tailored specifically to each individual patients needs. When patients first visit us for inquiry about the service they will meet with personable and knowledgeable staff who will devise and discuss with them a customized treatment plan that will be most effective for their unique bodily needs. While many patients report seeing a difference in bodily appearance after just one treatment, repeated treatments dramatically reduce fat and improve appearance. Our resident physician will discuss with patients just how often they'll need treatments.
Why Choose Health First Medical Weight Loss & Skin Care?
Health First Medical Weight Loss & Skin Care just happens to be the only office in the high desert with a Coolsculpting machine. If that isn't enough to coax you in for a visit/consultation, know that we value customer service and satisfaction above all else. Our goal is a simple one; to help our patients look and feel their very best. We want everyone we work with to be healthy in both mind and body and by providing unparalleled customer service and employing a gentle and sincere approach to our services we strive to not only meet expectations but exceed them as well. At Health First Medical Weight Loss & Skin Care you are in good hands.
Are you ready to love every view of you? The sooner you set up your consultation, the sooner you'll see results in the mirror—long-term results in those areas that have resisted all efforts through diet and exercise. Contact us today to find out if the CoolSculpting fat freezing procedure is right for you. Call (760)-948-0980 or sign up online to schedule your complimentary consultation today.
Limited time offer. Deal expires in:
By submitting this form you agree to be contacted via phone/text/email.
*Promotions: We offer CoolSculpting promotions (up to 50% off ) limited time only. Terms and Conditions Apply.
Limited time offer. Deal expires in:
By submitting this form you agree to be contacted via phone/text/email.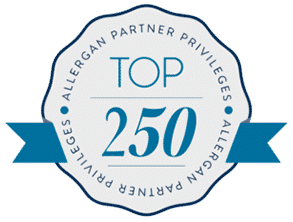 Health First Medical Weight Loss & Skin Care has made it for the 2nd year in a row to Allergans Top 250 in the nation!
CoolSculpting Elite
Certified Provider